Tomorrow the last quarter moon occurs, bringing with it the winter season of the moon's magique. This is so resonant now following Halloween, which marks the official end of summer and beginning of winter in the Celtic calendar.  This time of the lunar month is all about emotional (and even physical) hibernation, and integration of all the healing and changes you have gone through over the past few weeks while riding this lunar cycle through its hilly ups and downs.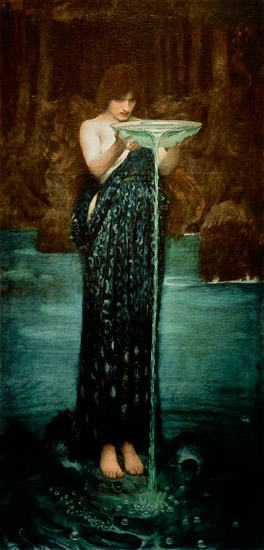 This is also the time to make any final refinements to your creation and get rid of anything that doesn't work. If issues have come up for you that need to be healed, this is when you need to really pamper yourself and let yourself feel whatever is tugging at your heart strings. Whether you need healing or not, make sure to eliminate outside distractions and obligations this week, turn within, and discover all of the wisdom your womb has to offer you.
To help with this, I have created the final meditation track in the series, and this one includes orgasmic breathing! Trust me, this technique will help you feel things you may never have before, so make sure to try it out and use it as regularly as possible : )  Then take a nice hot, beautifully scented bath and imagine washing all of your wounds down the drain, so you can enter the next moon cycle fresh and reborn.